The IP (Ingress Protection) ratings system where applicable to lighting gives the user and installer a way choose a suitable lighting product for a specific use when it comes to atmospheric conditions.  As a lighting manufacturer we produce all our products to BSEN60958:1:2015 in order to rate a our light fittings accordingly.
IP rating consist of a prefix number - Dust and particle ingress, and a suffix number - water ingress.
Where the decorative products that we produce are concerned only three are applicable.
IP20 - No water protection.  Suitable for interior use only
IP23 - Rain Water or showering water at an angle up to 60 degrees from the vertical.   Although there is no specific applicable standard under NICEIC for exterior use in domestic circumstances on an outside wall.  The general rule is outside of a splash zone e.g 1.2m and above from the floor where only rain water is experienced IP23 for the unit is acceptable.  However an IP44 connection must be made where the cable is joined. We supply an IP44 connector block as standard on all our outside wall lights.

IP44 - Splash Proof is mandatory in a splash zone or for Bathroom Zone 2 (see diagram 3.) Always consult your electrician for requirements if you are unsure.
The following tables provide the specific terms for IP Ratings
Diagram 1.) IP (prefix) x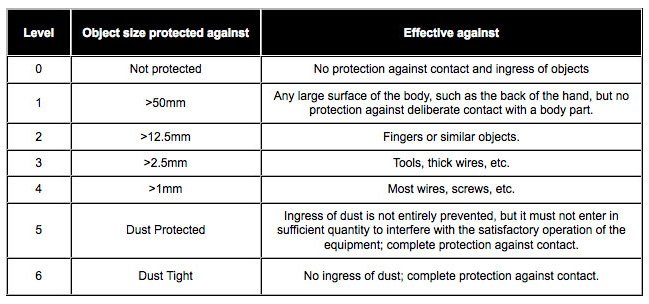 Diagram 2.) IPx(suffix)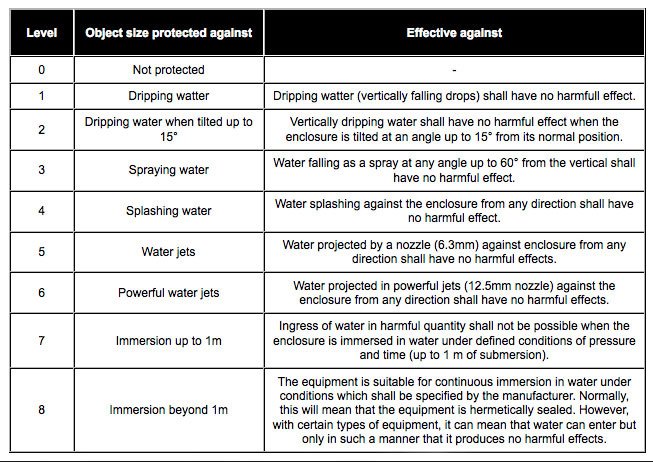 Diagram .3) Bathroom Zones Explained.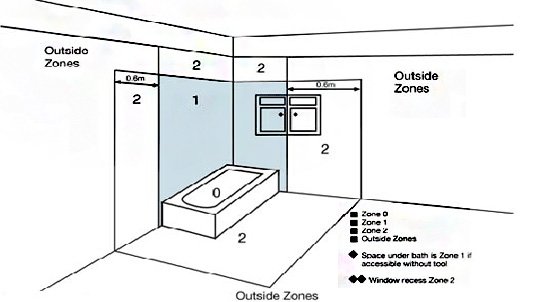 This Diagram shown the areas or ZONES of a Bathroom that must be taken into account when using lighting in Bathrooms.  We only make products suitable for Zone 2 where a the minimum requirement is IP44.  Zone one must use IP66 or above in order to cope with steam ingress and high pressure spraying water.
Should you need any further advice, please consult your electrician or feel free to contact us.
Sources: BSEN60598:1:2015